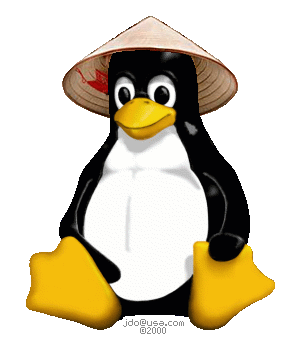 Việtux [Vietux]

Việtux is ...
a cousin of Tux, the Linux penguin,
localized to Việt Nam,
adapted for folks of Vietnamese ancestry worldwide.
Việtux was ... Sightings
in the spirit of Linux, the Việtux graphic is available for use under the terms of the GNU General Public License (GPL).
if your Web site uses Việtux, please send the root URL so that it can be added to this section. Thanks!
Thanks to ... Notes
A vectorized PDF version is available on request.
-- James Đỗ
2003-02-01